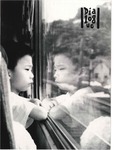 Title
Description
6 Editorial A Gentler Reign -Christine Byl, illustrated by Gabriel Travis
9 Poem Untitled -Elizabeth VerHeul
10 Essay The Rest of the Story -Doug Frank, illustrated by Gabriel Travis
18 Letter From Kazakhstan-Olga Babich, intoduction by Dave Ihmels
20 Poem Boulder Scene-Lambert Van Poolen
23 Portfolio Conceptual Explorations-Peter Vandenkieboom
29 Poem Hypocrisy-Lambert Van Poolen
30 Sketch Old Stone Bridge-Matt Forsythe, photograph by Ralph Faase
36 Poem Weather: the Bridgers-Lynelle Regnerus
38 Ho Ho Ho! You Can Dress Him Up ... w!!
Publication Date
12-1-1994
Month/Semester
November/December
Editor-in-Chief
Christine Byl
Recommended Citation
Staff and writers of Dialogue, "Dialogue" (1994). Dialogue. 158.
https://digitalcommons.calvin.edu/dialogue/158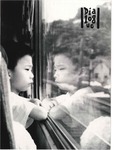 COinS