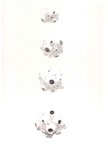 Title
Description
Visual Art
4 Smoke and Mirrors Harrison Rice; 6 Nesting Miriam Kornelis; 8 Palmitas Park Isaiah LaGrand; 10 The Pharaoh in Atlanta Mimi Mutesa; 13 Medersa Bou Inania Manato Thomas Jansen; 14 The Space Between Us Mark Randall; 16 Upwards Emily Annett; 20 Balance Michael Hsu; 23 Dots 1 Jaclyn Kuyers; 24 Folded Vessel Series Olivia Rozdolsky; 26 From Generation to Generation Luke Sturgis; 28 Prince ofWales Hotel Mark Randall; 30 Yield Emily Van Staalduinen; 32 Girl Mimi Mutesa; 37 Landscape Brenna Mahn; 38 2133819 Cotter Koopman; 42 Tethered Series Mark Randall; 45 Total Consciousness Emma Carpenter; 46 Portrait Brenna Mahn; 48 Suffocated Jaclyn Kuyers; 50 Lost in Superior Mark Randall; 53 Hollowed Mark Randall; 56 hazy mornings Hannah Van't Hof; 58 031016 Cotter Koopman

Film
Exploring Small Gregory Manni; Charlevoix Hailey Jansson; iWish Hannah Kaylor; boy in white, on his way to the moon Isaiah La Grand; Dissolving Impressions Artist Collaborative; "Father Forgive Me," or how I came home Michael Lentz; Watch online at calvin.edu/ dialogue

Writing
5 A Pulling Quiet Gregory Manni; 9 Here Jordan Petersen; 12 Her Garden Laura Brand; 18 The Dam and the Sea Sarah Vroegop; 22 Poison Ivy Rae Gernant; 27 Time Capsules Krisztina Milovszky; 31 dying bosoms and reconstituted leaves Rachel J. House; 34 Chainsmoking Leeann Randall; 40 Nothing to Hide Michael Lentz; 44 Sitting in the Church Today Stephanie Bradshaw; 49 Care Provider Abigail Hocking; 52 moonflower Katelyn Van Kooten; 54 The Android on the Moon Marshall Morehead; 59 Exhale Juliana Ludema

Music
January Conner Luymes; Morning Benray; 052216 Bathwater for Jessie; Weekday Blues Jules Camp; Song 4 L.A.M.P.; Just Be Still Conner Luymes; Taco Bell Douglas Fir; The Sleepover Cotter Koopman; Faster Maddy Wiering; A Long Airplane Ride Benray; "Tim Allen'' in E Major L.A.M.P.; Download Mixtape 49.1 at calvin.edu/dialogue.
Publication Date
10-1-2016
Editor-in-Chief
Jeffrey Peterson
Co-Editor/Managing Editor 1
Taylor Hartson
Layout Editor 1
Hailey Jansson
Recommended Citation
Staff and writers of Dialogue, "Dialogue" (2016). Dialogue. 234.
https://digitalcommons.calvin.edu/dialogue/234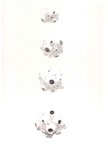 COinS