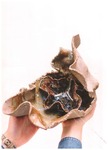 Title
Description
Visual Art
5 Home is Here Kayla McLean; 6 The Building Wall Jaclyn Kuyers; 8 hypo-chon-dri-a Daniel Howard Hickey; 10 Sunlight Is My Favorite Color Mimi Mutesa; 14 Wander Anna Nicole Asfour; 17 Isolation J. Andrew Gilbert; 18 Cygnus Carlie Bergsma; 21 Batik Cup Rebekah Inman; 22 Horizante Paige Van Drunen; 26 Layered 1 & 2 Jaclyn Kuyers; 28 Pouring Plate June Tsujimoto; 30 Slow Locomotion Madeline Smit; 33 lntrastructure Emma Carpenter; 34 Flowers & You Kendra Larsen; 36 Unraveling June Tsujimoto; 38 Bold Emily Annett; 42 Cage Corrie VanderBrug; 44 Energy Corrie VanderBrug; 46 Illusion Jenna Atma; 47 Peaks & Basin Jenna Atma; 49 Surface Harrison Rice; 50 Roots Timothy Dykhuis; 52 Bigbloc & Bigthrow Isaiah LaGrand; 56 Ebb and Flow Blake Staat; 59 Ice Cream Isaiah LaGrand

Film
Look What He Has Done Sebastian Larsen; Remember Me J. Andrew Gilbert; lured. Elizabeth Catherine Sample; Conforming Jaclyn Kuyers; Watch online at calvin.edu/dialogue.

Writing
4 To those of the past, who had meadows Gregory Manni; 9 Agoraphobia Jordan Petersen; 12 Cork Cells are Tiny Prisons Rachel J. House; 16 Grasp Juliana Ludema; 20 Legacy Bastian Bouman; 24 Wilder Like You Isaiah LaGrand; 29 Unisex Jordan Petersen; 32 An Image of Lascaux Adam Meyer; 37 Reminiscent Lies Cotter Koopman; 40 First Grief Michael Lentz; 45 Sated Pyre Randy Foreman; 48 Letter to Sister Water Stephanie Bradshaw; 54 A Resurrection Josh Parks; 58 Three Western Mornings Connor Bechler

Music
R U th Goddess? Cotter Koopman; Entropy Matt Sweda; 4 Bathwater For Jessie; Brother Conner Luymes; Glyc Tyler Luce; Christmas Won't Save You Cotter Koopman; Take Only What You Need Brendan Murphy
Weekends Ben Cooper; Lamplight L.A.M.P.; Departure Brendan Murphy; Download Mixtape 49.2 at calvin.edu/dialogue.
Publication Date
3-1-2017
Editor-in-Chief
Jeffrey Peterson
Co-Editor/Managing Editor 1
Taylor Hartson
Layout Editor 1
Hailey Jansson
Recommended Citation
Staff and writers of Dialogue, "Dialogue" (2017). Dialogue. 235.
https://digitalcommons.calvin.edu/dialogue/235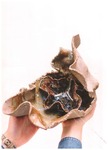 COinS