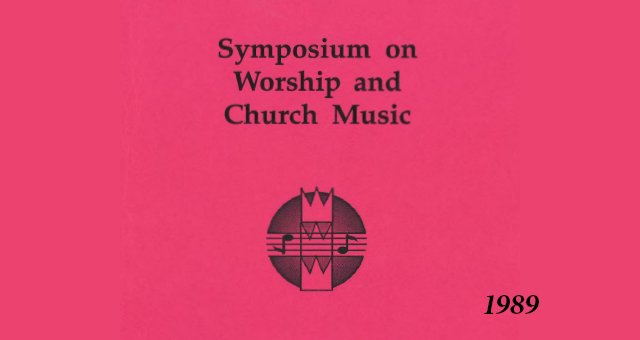 For over 35 years, the Calvin Symposium on Worship has annually gathered together worshipers from many Christian traditions across Canada, the US, and beyond, bringing together people from a variety of roles in worship and leadership, including pastors, worship planners and leaders, musicians, scholars, students, worship bands and teams, organists, visual artists, preachers, chaplains, missionaries, liturgists, council and session leaders, and more. Cosponsored by the Calvin Institute of Christian Worship and the Center for Excellence in Preaching at Calvin University and Calvin Theological Seminary, the Symposium aims to encourage leaders in churches and worshiping communities of all sizes and settings.
Subscribe to RSS Feed (Opens in New Window)
Schedule

Flyer - The Second Calvin College Symposium on Worship and Church Music

A mailer for the 2nd Annual Symposium on Worship, which includes a schedule, list of seminars, and biographies of plenary speakers.

Program - Lectures and Seminars

As Christians from many backgrounds and denominations, we join together today to praise God. In so doing, we affirm our unity in Christ and our joy in living the Christian life. With T . S. Eliot, we affirm that the worship of God is the foundation of our lives together. In a world filled with both division and despair, today's activities stand as a testimony to God's power. We also gather together to learn and to share. As leaders of God's people, we are challenged to inspire in them the very zeal for worship and desire for community which we share. It is our prayer that today's activity will encourage all of us toward this goal.