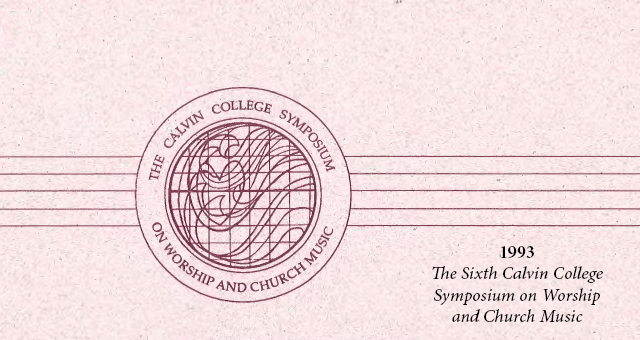 For over 35 years, the Calvin Symposium on Worship has annually gathered together worshipers from many Christian traditions across Canada, the US, and beyond, bringing together people from a variety of roles in worship and leadership, including pastors, worship planners and leaders, musicians, scholars, students, worship bands and teams, organists, visual artists, preachers, chaplains, missionaries, liturgists, council and session leaders, and more. Cosponsored by the Calvin Institute of Christian Worship and the Center for Excellence in Preaching at Calvin University and Calvin Theological Seminary, the Symposium aims to encourage leaders in churches and worshiping communities of all sizes and settings.
Subscribe to RSS Feed (Opens in New Window)
Schedule

An Epiphany Service: A Light to the World

Mary Antonides
Harry Boonstra, Neland Avenue Christian Reformed Church
Rose Bruins
Randall Engle, North Hills Christian Reformed Church
Julius Medenblik, New Life Christian Reformed Church
Laura Smit, Calvin College
Ellen Van't Hof
Sue Vander Laan


The outline of a morning service during the 7th Calvin College Symposium on Worship.

Musical Accompaniment for the Entrance Prayer and Prayers of Confession

Sheet music from the 6th Annual Symposium on Worship.

You Are the Children of the Lord Your God: Deuteronomy 14:1

Helen Kemp, Westminister Choir College
Jonathan Tuuk, Mayflower Congregational Church
Criss Van Hof, Seymour and Millbrook Christian Church
Tim Quist, Seymour Christian School
John Timmer, Woodlawn Christian Reformed Church
Cindy de Jong, Calvin College
Darlene Meyering, Calvin College


The outline for the concluding worship service of the 6th Calvin College Symposium on Worship, where the theme was "Children of the Lord".