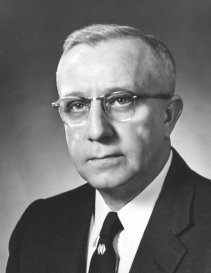 The Stob Lectures are sponsored annually by Calvin University and Calvin Theological Seminary in honor of Dr. Henry J. Stob. Their subject matter is related to the fields of ethics, apologetics, and philosophical theology.
Submissions from 2022
Wrestling with the Word: Biblical Interpretation Through Church History, G. Sujin Pak
Submissions from 2020
The Reformed Church in the Middle East: Hopes and Challenges, Najla Kassab
Submissions from 2019
Dreaming the End of Racial America, Willie Jennings
Submissions from 2018
Still Waters Run Deep: Reimagining Dementia and Humanness, John Swinton
Submissions from 2017
The Royal Revolution: Fresh Perspectives on the Cross, Tom Wright
Submissions from 2015
Retrieving Sacrifice: Why a Classic Christian (and Reformed) Theme Refuses to Die, Sarah Coakley
Modernity Against Sacrifice: From Kant via Girard to Contemporary Feminists, Sarah Coakley
Submissions from 2013
Reading for Preaching, Cornelius Plantinga Jr.
Submissions from 2012
Faith and Citizenship with Reference to Africa: A Comparative Inquiry, Lamin Sanneh
Submissions from 2011
The Covenant of Marriage: Its Biblical Roots, Historical Influences, and Modern Uses, John Witte Jr.
Submissions from 2010
Vainglory Stories: Stealing Pears and Peeling Onions, Rebecca Konyndyk DeYoung
Tree of Vices: Roots, Branches, and Bitter Fruits, The, Rebecca Konyndyk DeYoung
Submissions from 2007
Way to Jesus, The: Why Do You Seek the Living Among the Dead?, Marianne Meye Thompson
Way to Jesus, The: What Are You Looking For?, Marianne Meye Thompson
Submissions from 2006
Testimonies: The Stories of the Christian Life: Despair, Presumption, and Hope, Alan Jacobs
Testimonies: The Stories of the Christian Life. Looking Before and After, Alan Jacobs
Submissions from 2005
Reconstructing the Art of Happiness, Ellen T. Charry
Art of Happiness, The, Ellen T. Charry
Submissions from 2004
Advice to Christian Apologists, William Lane Craig
Christian Apologetics - Who Needs It?, William Lane Craig
Submissions from 2003
the Cradle and The Lectern, Mary Stewart Van Leeuwen
Whose Hospitality? Whose Kingdom?, Mary Stewart Van Leeuwen
Submissions from 2002
Love's Memory: Memory of Liberation, Memory of Reconciliation, Miroslav Volf
Love's Memory: Truthfulness, Integration, Exemplarity, Miroslav Volf
Love's Memory: Quick Forgetting, Obligatory Remembering, Miroslav Volf
Submissions from 2001
Agreeing to Share, Oliver O'Donovan
Objects of Love - Discussion, Oliver O'Donovan
Objects of Love, Oliver O'Donovan
Submissions from 2000
Seeking the Common Good, Richard J. Mouw
He Shines in All That's Fair, Richard J. Mouw
Lessons from the "Labadists", Richard J. Mouw
Submissions from 1999
Moral Realism: God's Command and Human Autonomy (part 3), John E. Hare
Moral Realism: God's Command and Human Autonomy (part 2), John E. Hare
Moral Realism: God's Command and Human Autonomy (part 1), John E. Hare
Submissions from 1998
Evil and the Nature of Faith, Eleonore Stump
Second Person Accounts and the Problem of Evil, Eleonore Stump
Submissions from 1997
Sin and Sickness: The Problem of Human Dysfunction (part 3 of 4), J. Harold Ellens
Sin and Sickness: The Problem of Human Dysfunction (part 4 of 4), J. Harold Ellens
Sin and Sickness: The Problem of Human Dysfunction Part II (1 of 2), J. Harold Ellens
Sin and Sickness: The Problem of Human Dysfunction Part II (2 of 2), J. Harold Ellens
Sin and Sickness: The Problem of Human Dysfunction (part 1 of 4), J. Harold Ellens
Sin and Sickness: The Problem of Human Dysfunction (part 2 of 4), J. Harold Ellens
Sin and Sickness: The Problem of Human Dysfunction Part I (1 of 2), J. Harold Ellens
Sin and Sickness: The Problem of Human Dysfunction Part I (2 of 2), J. Harold Ellens
Submissions from 1995
The Ghost in the Ivory Tower: Can a Philosopher Find Happiness in a Haunted House? (1 of 2), George Mavrodes
The Ghost in the Ivory Tower: Can a Philosopher Find Happiness in a Haunted House? (2 of 2), George Mavrodes
Submissions from 1994
Conflict: Its Resolution & the Completion of Creation (part 1 of 2), John Feikens
Conflict: Its Resolution & the Completion of Creation (part 2 of 2), John Feikens
Submissions from 1993
Stob Lecture Series, Henry Stob
Stob Lecture Series, Henry Stob
Submissions from 1991
Jarvic VII and Psalm 50:9, The, Allen D. Verhey
Bloody Hands Raised in Prayer, Allen D. Verhey
Submissions from 1989
Positive Christian Science, Alvin Plantinga
Submissions from 1988
Two Arguments for Immortality from the Human Heart: C.S. Lewis, Peter Kreeft
Two Arguments for Immortality from the Human Heart: Gabriel, Peter Kreeft
Submissions from 1987
Varieties of Moral Discourse: Ethics and Policy, James Guftafson
Varieties of Moral Discourse: Prophecy and Narrative, James Guftafson
Submissions from 1986
Making and Keeping Commitments (2 of 2), Lewis B. Smedes
Making and Keeping Commitments (1 of 2), Lewis B. Smedes